Spotlight: Kevin Underhill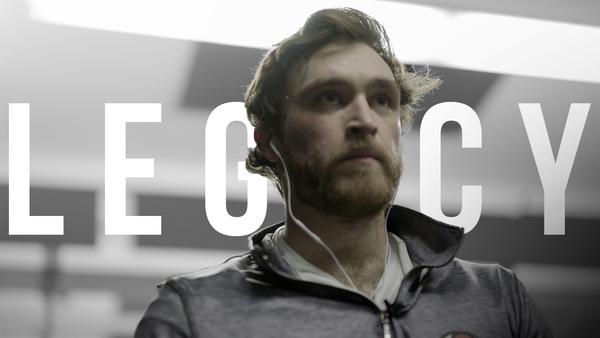 "Your single goal when joining a team is to leave the jersey in a better position than when you got it, and undoubtedly Kevin has done that and will do that."
A multi-sport athlete and natural-born competitor, Kevin Underhill stuck with ultimate because it was fun. Following in his brother's footsteps, he played for UVic, the University of Victoria's team, and upped his skills from a player who could barely flick to captain of a university squad. 
Kevin's goals were bigger than simply winning the games in front of him. In his final year with UVic, he helped found the Douglas Bowl, an annual rivalry game between UVic and UBC that would help bring new life and new blood to the program. The Douglas Bowl tradition continues to this day. After Kevin graduated, UVic went on to become the third Canadian school ever to qualify for the USA Division 1 National Championship.
Even though his time at the University of Victoria was over, he was not done with the sport.  
"There's no harm in going. Worst case scenario, you're in the exact same spot as when you decided not to go to tryouts at all."
Furious George has been a mainstay of Canadian Ultimate since 1995. With multiple Canadian Ultimate Championship wins, the team has been a formidable opponent almost since inception, but in the late 2000s and early 2010s the team was experiencing some generational turnover. 
Kevin tried out.
"Someone like me who probably squeezed in at the bottom of the roster that year, it's an amazing opportunity to get. I think the biggest thing is to take advantage of that opportunity."
The team soared to new, greater successes. 
Within two years, Kevin took over as one of the captains and in 2019 led the reformed Furious George to a Canadian Championship win. No longer a winning ultimate team from southwest BC, Furious George is the winning team from southwest BC—the pinnacle of achievement for a player from the area. 
Despite the team's already formidable history and a greatly expanded pool of competition, Kevin was able to take the jersey to new heights.
For John Norris, a longtime friend and teammate of Kevin's, the success was not a surprise but rather another benefit that Kevin left in his wake. John had watched Kevin grow from a kid frustrated that his brother could beat him at disc golf to one of the sport's most inspiring leaders.
"Kevin was given the team at probably the hardest time in our team's history so far. Generations of players have joined and left the team, and Kevin's been that constant."
Like every athlete, Kevin always sought championships, winning titles, and making a name for himself, but earlier than most people he realized there was a broader picture to the sport. Ultimate has never been a solitary game. His almost feverish commitment to the betterment of the programs he's been a part of has left each of them as staples of the community. Along the way, Kevin has not only won himself the championships and titles he always wanted but has crafted himself a legacy.