Spotlight: Carolyn Normile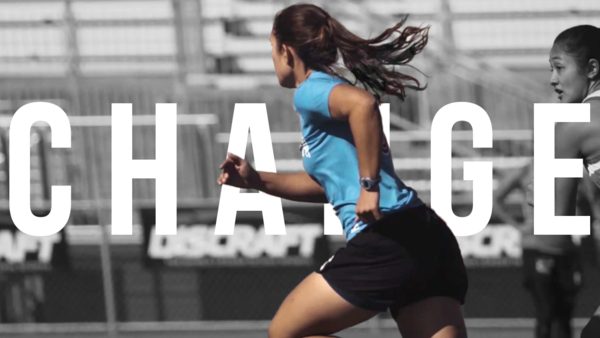 For Carolyn Normile, ultimate has always been about the process and the community. Creating change is not something that ends with the final game of the season, or when you step off the field. 
"The people who inspire me are great athletes who put in a lot of work. They stand up for what they think is right and use their platform to help create change."
Carolyn began her ultimate career as a freshman in high school, before carrying her skills to the Pittsburgh Danger while in college. As captain of the team, she set a goal to make it to nationals, then pre-quarterfinals, then quarterfinals. They were lofty ambitions, and not every year saw them realized, but in her fifth year Carolyn led Pitt to the National semifinals. 
It was an unprecedented success for the program.
Carolyn had forged her name into Danger legend with her dominance of the disc. She was instrumental in bringing on a new coach, creating a vibrant second team at the University of Pittsburgh (High Voltage), and inspiring a new generation of players on and off the field. Her mindfulness and team spirit helped shift Pitt from a team with hopes and dreams to a dominant program that learned from the past.
And Carolyn's passion for the betterment of a community doesn't stop at the end zone. 
Players in the community who utilized their platforms to promote positive social change struck a chord with Carolyn, and she has aimed to do the same. The game of ultimate forces opponents to respect one another despite the competition and Carolyn aims to demonstrate that same respect to everyone in her community. 
"It's just such a great experience to be around some really good people and work towards something together, not only on the field but off the field. I think a lot of ultimate people are striving for social justice too."
Carolyn's team is very supportive of this mindset. "Philadelphia has not had a woman, a prominent-name woman, use their voice on social media. She posts, and makes her opinions heard, and I think that is great for Philadelphia," said her AMP teammate Andrea DeSabato.