DESIGNING A CHAMPIONSHIP KIT

Our Design Philosophy
How does design tie into the professionalism of Ultimate? To grow the sport, we believe that uniforms should be showcased in the most professional look and feel possible while keeping the spirit of each team's identity alive. As media coverage of Ultimate expands to the broader world, we want any club or school to feel proud to wear their uniforms. 
University of North Carolina Pleiades
When there is a good chance you'll be featured on ESPN, it's fair to say that there is a little extra pressure to design a great-looking kit.
Pleiades reached out early to take advantage of our FREE JERSEY offer, and began filling out a Design Realization Document with relevant team logos, colors, and preferred fonts. 
Being from North Carolina, the blue was of the utmost importance. Additionally, they requested a clean, professional look that could align with other clubs at their school. We find that this is particularly important in the College division where, at times, Ultimate teams struggle to achieve the same legitimacy compared to many other college club sports.
The key pieces we had to work with:
The team's motto: "Seven Sisters" The team's logoThe iconic North Carolina Blue
Below, we'll detail how the team went from these initial pieces to the Championship winning kit.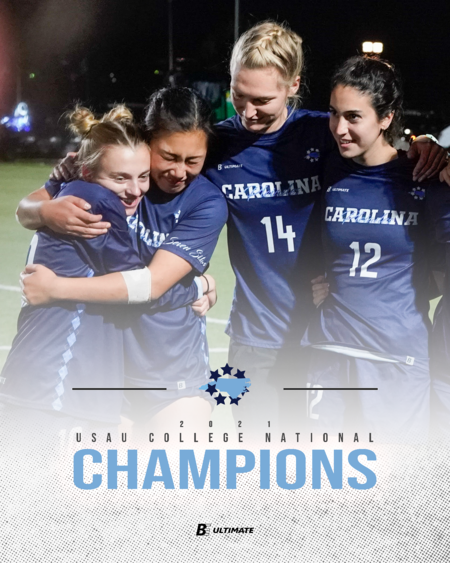 LET'S START DESIGNING
1 YEAR UNTIL CHAMPIONSHIP
FREE JERSEY
Pleiades completed our Free Jersey for College Captains form, where we design, create and send a jersey in the team's style to the captain for only the price of shipping.
The idea is to allow teams a chance to test-drive our offering, from start to finish, and potentially come up with a fresh new design for a new season ahead. 
After a video call with our Customer Success rep, our design team created three different designs that started to work in elements based on the team's requests. The three versions are detailed below:
Version 1: Fading star pattern under team namePopular navy trim on sleeves and bottom of jersey, accented by a blue color palette 
Version 2: Volleyball-inspired faded paneling on the sides and sleeves, popular with many volleyball teamsCleaner front design.
Version 3: (chosen by the team): Refinement of Version 1, with logos simplifiedCleaner presentation of the stars
After a few back-and-fourths, we landed on a design and production began on this initial jersey. 
NEW SEASON. NEW IDEAS.
5 MONTHS UNTIL CHAMPIONSHIP
Despite the cancelled 2021 Spring Championship, the team committed to working with us for the new season. After a positive reception of the jersey itself, the team shared some new design ideas for the full team uniforms and we got straight to work. 
Version 1: Heavily inspired by the team's 2019 design
Version 2: First implementation of an argyle pattern, similar to ones found in other UNC Club Teams designs
Version 3: Light version of the above, with slight adjustments of color and fonts and playing with an accent neck panel
THE FINISHED PRODUCT
2 MONTHS UNTIL CHAMPIONSHIP
With the 2022 Fall Season approaching fast, we locked in on a final set of Lights and Darks that the team were really excited about. 
Changed base jersey color to navy, with accenting colors of white and light blue
Matching argyle seams down the entire side of the jersey
Slimmer, refined font for player name
A classic soccer-style presentation of the front elements; including logos, team name and player number
Pleiades went on to put in one of the most dominant Nationals performances in recent history,
winning the Championship game 15-6 over Washington Element and we were honored to have the team representing our brand on the biggest stage.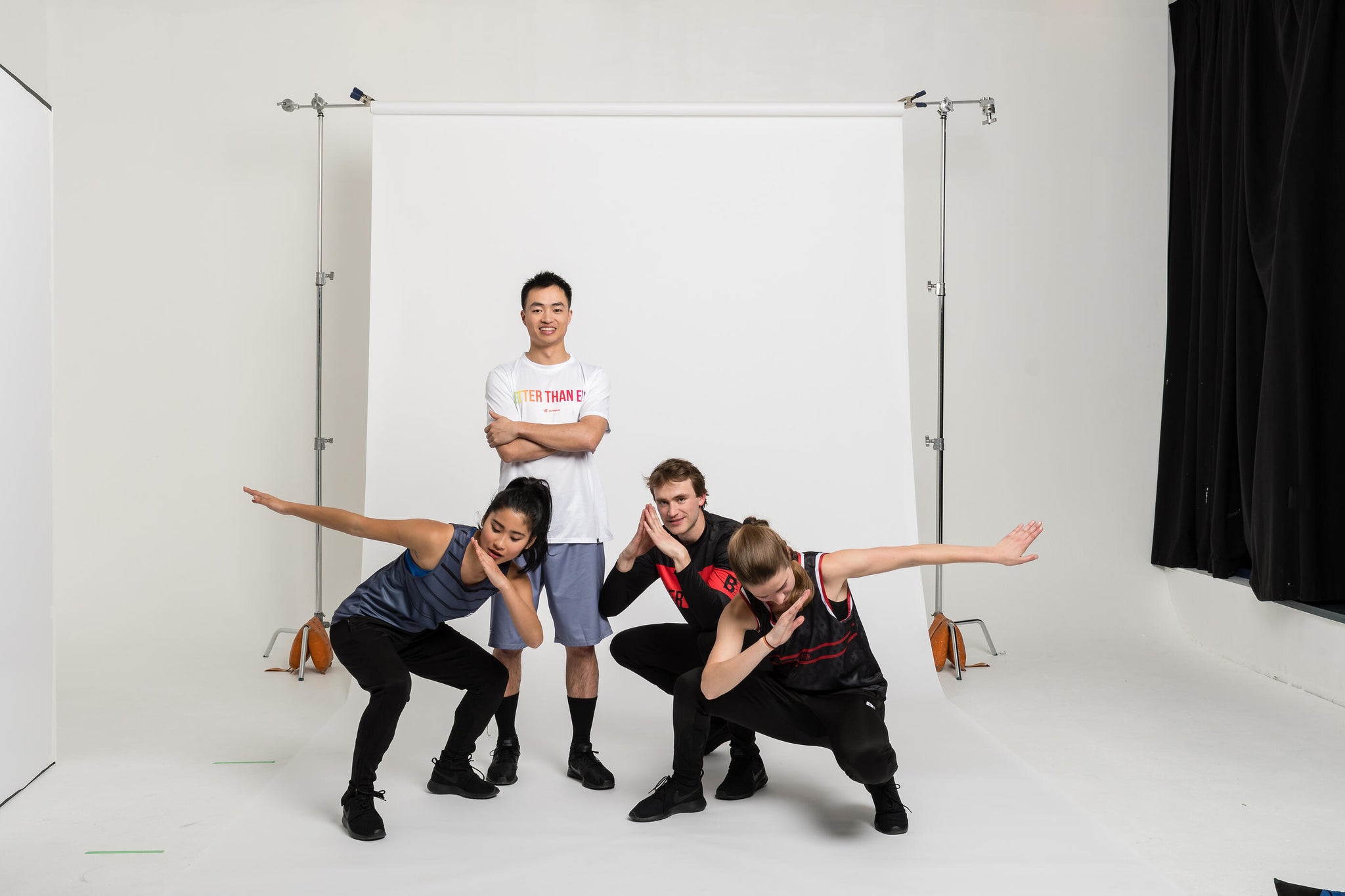 Let's start designing
Let's make this season Better than Ever.
After filling out this simple form the BE Ultimate Success Team will be in touch within 24 hours to help start your team order.

If you have questions before getting started, please don't hesitate to <<contact us>> at any time.