Enduro Socks | McMaster University October 2023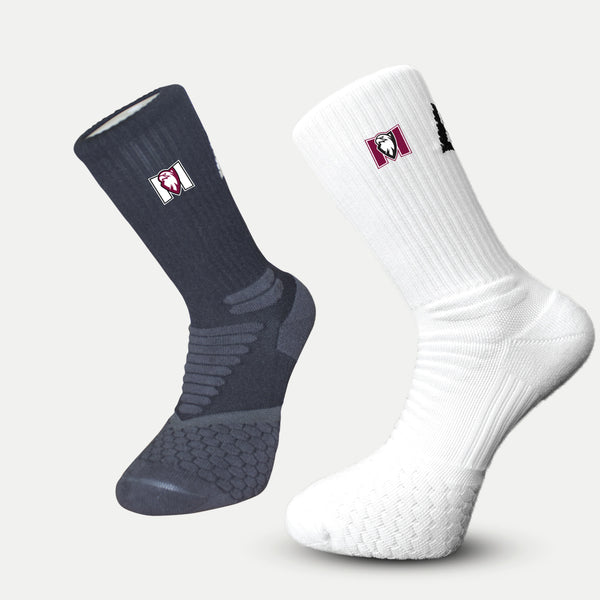 Best compression socks!
Honestly the best compression socks on the market!!! Feel great and they don't make your feet all sweaty.
Enduro Socks | McMaster University October 2023
Crew length, high performance sock with Coolmax heel for padding and perspiration wicking. Compressed arch and midfoot helps decrease moisture retention and allows you to play game after game in the same pair.
Graduated Calf Compression
Targed Moisture Control
Capillary Forefoot Compression
Material: 20 % Coolmax, 20% Cotton, 29% Nylon, 25% Polyester, 6% Elastane
>
Enduro Socks
Premium compression.
Graduated Compression

These socks provide ultimate support with strong compression through the arch to decrease swelling and fatigue and less compression through the soleus and lower calf to increase blood-flow to the ankle, foot and calf.

Targeted Moisture Control

These socks feature a Coolmax heel pad and toe box for targeted padding and perspiration wicking to keep you dry and mighty.

Capillary Compression

Capillary compression ensures that padding, compression and wicking all work in tandem throughout the midfoot for maximum comfort and agility.

Customizable

Custom embroidery can be added to the front or side of the sock, so you can show your style.